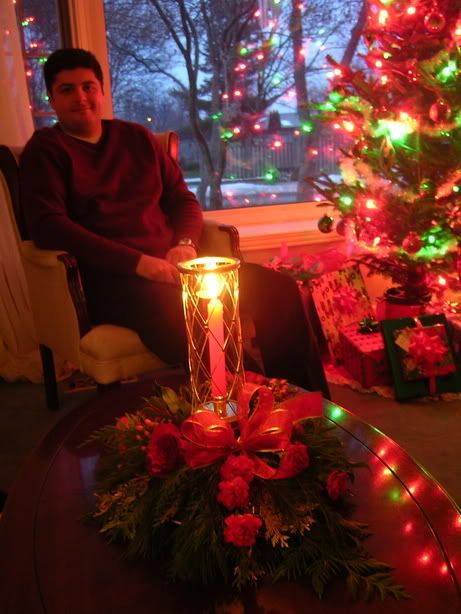 This is a picture of My Beloved sitting behind Thomas' Christmas candle. I sent the arrangement to my Mom and Dad's because I knew that it would be important to all of us to remember Thomas in a special way on Christmas Day. We lit the candle just after we unwrapped our presents late in the afternoon, and it burned brightly all through dinner and into the night.
My Mom said she's going to use it every single year, for our Thomas.
I also lit a second candle that night, a small blue one in memory of all the little souls who didn't quite make it to earth - or who left it far to soon.
I hope our angels saw all the tiny flickering lights that I know were burning in their memory on Christmas night.